Rotary Coding – Using DOD Printing to Serialize Cosmetics Tubes
Printing serialized QR codes and other variable data directly on tubes is no easy matter. But it's a challenge that has now been overcome in an offbeat new application supported by Atlantic Zeiser's OMEGA printer. The products are rotated at high speed underneath the OMEGA's print head. Based on UV drop-on-demand (DOD) inkjet technology, the printer delivers high quality with an A-grade code. It has now been integrated in a tube printing machine built by OMSO, one of the world leaders in this segment. The Servotube 137 UV machine equipped with the digital print head also features six-color flexo printing and two-color screen printing. The machine is destined for use by a leading cosmetics manufacturer. "The compelling print quality of the QR codes and other variable data on the plastic tubes is a perfect match for the product's sophisticated appearance," explains Massimo Verona, Technical Manager of OMSO. One of the factors contributing to outstanding code legibility throughout the supply chain, culminating with the end-user, is the ability of the OMEGA unit to print seamless QR codes across the entire required width of around 20 mm. The codes produced by cartridge printers, in contrast, generally consist of two parts, so that legibility is impaired by a stitching effect.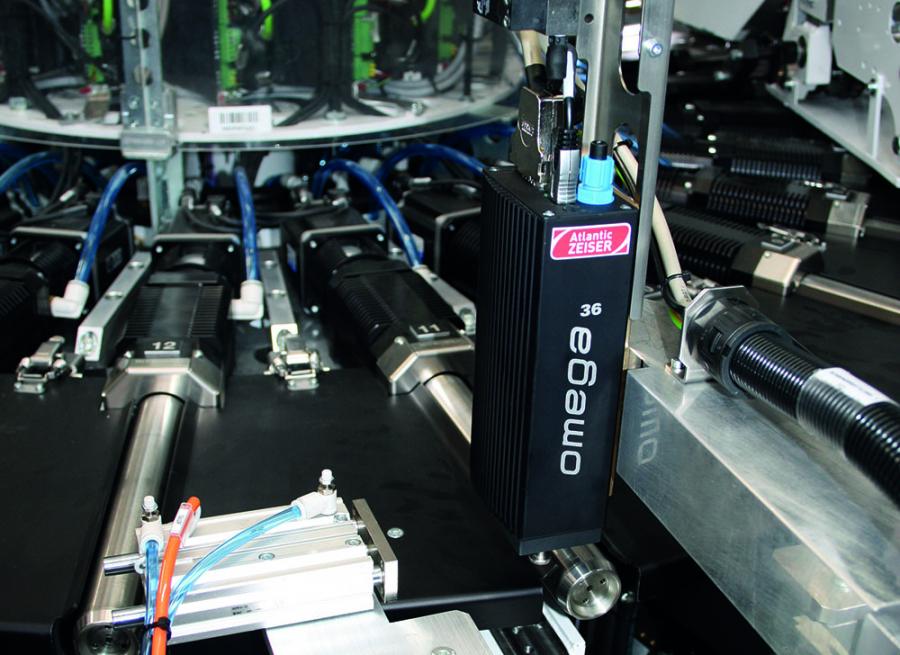 Serialization gaining ground
"As is the case with pharmaceuticals already, serialization will soon be making major inroads in the cosmetics market as well," reports Massimo Verona. Its purpose is to ensure seamless traceability, as far as possible. Serialization not only enhances product and consumer safety, but also helps to combat product piracy and to maintain control of distribution channels. In addition, QR codes provide new opportunities for communicating with end-users. Codes printed directly on the tube are practically impossible to remove or replace. "Atlantic Zeiser's UV ink is specifically formulated for application to tubes made of polyolefins (PE or PP) and is absolutely abrasion-proof and resistant to water and solvents," adds an expert from Atlantic Zeiser.
With its six flexo stations, two color screen stations and the digital OMEGA printer, the configuration of the tube printing machine specified by the customer delivers an output of up to 150 tubes a minute. The "printing configuration" of OMSO Servotube is extremely flexible and all heads (Flexo, Screen, Digital) can be combined in many ways, depending on print demands.