Commercial Cards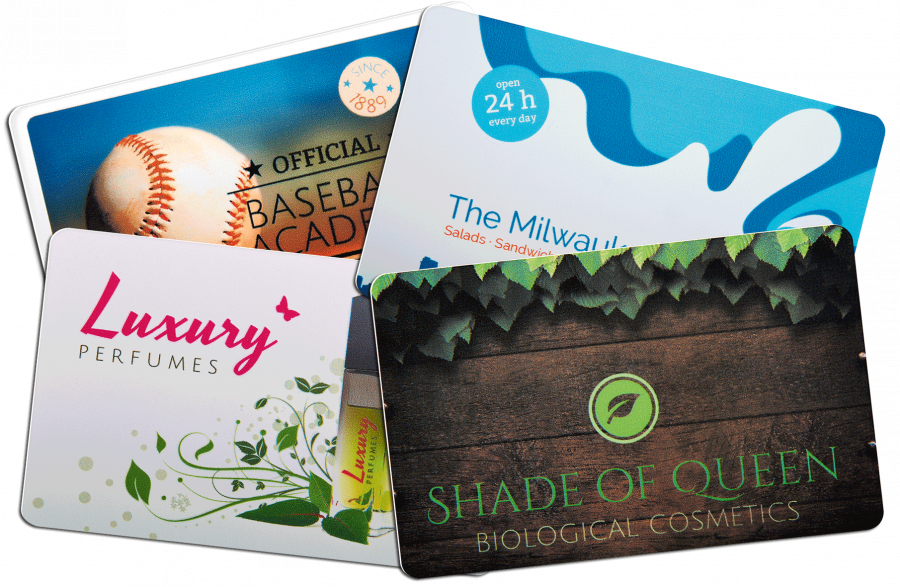 Versatile card personalization for both long and short runs of commercial prepaid, gift, loyalty and membership cards
With more than 10 years of market experience, a best-selling range of products and more than 100 systems installed, Atlantic Zeiser products offer market-leading personalization capabilities for:
Closed- and open-loop Prepaid Cards
Gift Cards
Loyalty Cards
Membership Cards
Promotional Cards
Commercial cards are equipped with a magnetic stripe that stores a number linked to a back-end account. In the case of prepaid cards, the back-end account is loaded with a designated amount of money. Sold primarily through retail and restaurant channels, they can be given as gifts and used as cash for future purchases. Businesses can set predetermined values or allow consumers to select the amount of their choice. Loyalty card accounts store information that helps merchants track customer purchasing behavior and reward loyal customers.
Gift and customer cards are usually produced in high volume. This makes the application lucrative for both card manufacturers and personalization companies. However, there is a clear trend towards small runs. One reason for this is the increasing importance of indirect sales channels for gift cards via multi-channel distributors. On these channels, gift card providers are in fierce competition with each other on the displays of third-party sales outlets. With specially designed cards tailored to specific target groups or events, they try to differentiate themselves as best they can. Another reason for small print runs is the declared aim of all parties involved to keep stock levels as low as possible.
Product(s): CARDLINE VERSA Color, CARDLINE VERSA, MAILMASTER